We are entering the final installation phase of of our Trimax Iron Ore Crushing, Screening, and Washing Plant. This iron ore plant is located within the North Maluku province in Indonesia. Once fully operational, this iron ore plant will have an expected tonnage of 500 mtph of iron ore products. Operational date is scheduled for May 2023. 
Main equipment installed in this iron ore plant includes: –
Trimax Trent 48-36 Jaw Crusher x 1 unit
Trimax NH600 Cone Crusher – EC x 1 unit
Trimax NH400 Cone Crusher – F x 2 units
Trimax ADplus 3824 Washing Screen x 1 unit
Trimax ADplus 31024 Washing Screen x 2 units
YL-0814 Dry Magnetic Separator 2500Gs x 1 unit
CTL-1224 Dry Magnetic Separator 2500Gs x 3 units
CTS-1245 Wet Magnetic Separator 2500Gs x 2 units
CTS-1024 Wet Magnetic Separator 5000Gs x 2 units
ZPG50-10 Vacuum Filter x 1 unit 
Sandtec SH-200-850 Sand Unit x 1 unit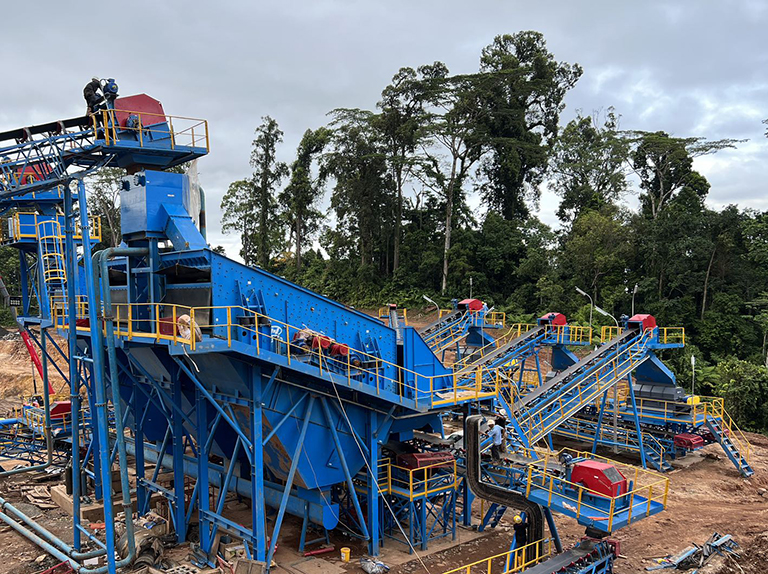 This has been a particularly fulfilling project for Trimax Machinery. Firstly, initial discussions were done when the global pandemic was still very much present.  Many initial presentations and discussions were done via multiple online zoom sessions. Both customer and Trimax Machinery team members only managed to travel internationally and finally met in person for the first time during the final negotiations early last year.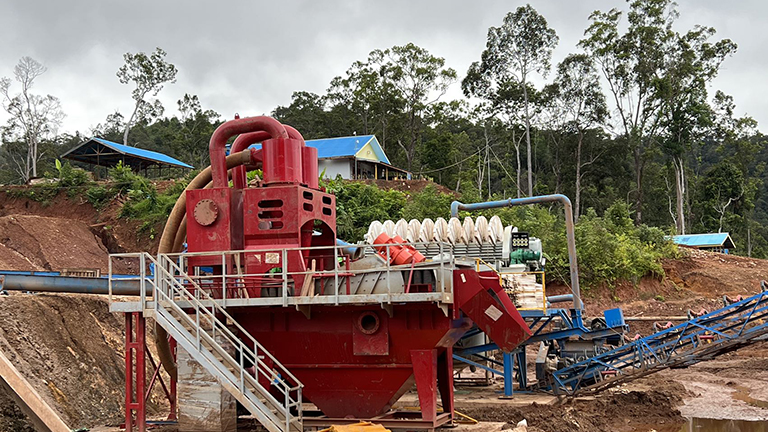 Secondly, iron ore production tends to be generally finer in terms of product sizes. For this particular project, one of the main product sizes is minus 3mm. This requirement demanded that the main equipment supplied to be highly efficient at producing this finely sized output at a substantial quantity. 
Lastly, besides the main equipment and steel structures, Trimax Machinery's scope of work included civil and concrete works.. In this aspect, the remoteness of the site presented some challenges as we had to purchase and ship cement trucks as well as service vehicles to the Indonesian island where the site is located.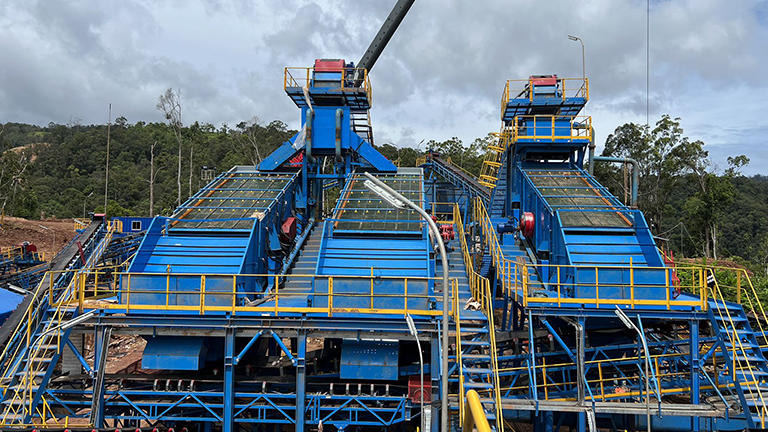 The remoteness of the site also meant that all Trimax personnel involved in the 4-month plant installation work had to stay in the site accommodations that the customer kindly provided.
As the final electrical cables and pipes are being connected on-site in the coming weeks, we look forward to the commissioning phase next month.