EFFICIENCY COUPLED WITH HEAVY-DUTY TOUGH CONSTRUCTION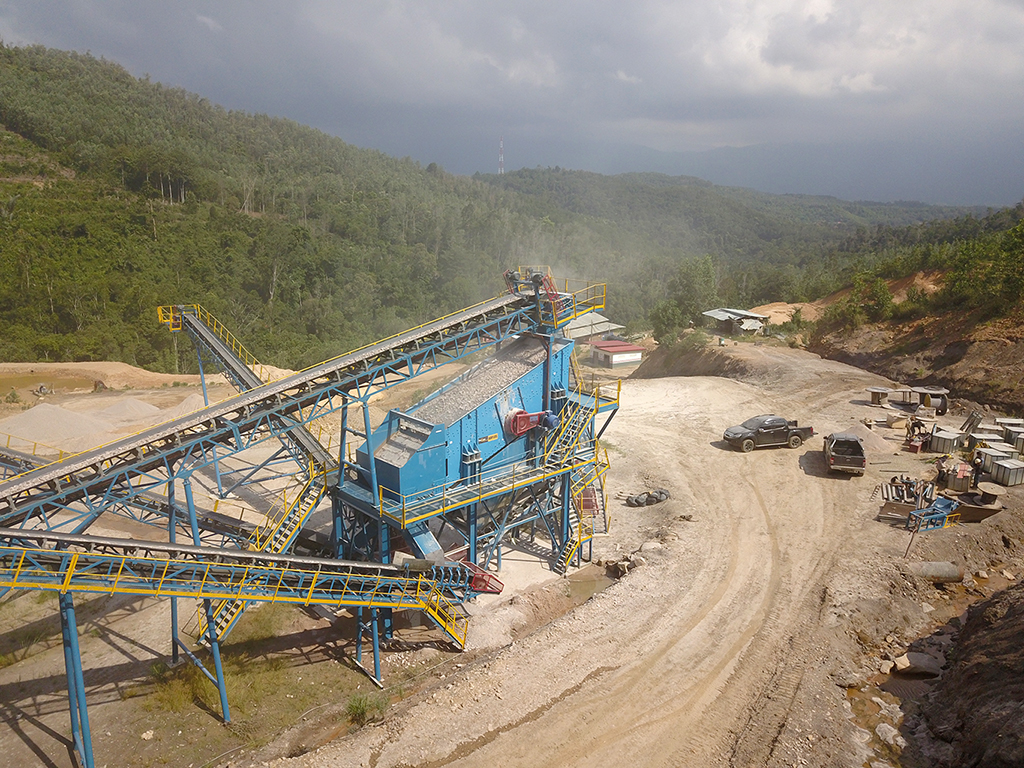 Trimax ADPLUS Vibrating Screen offers industry-leading screening efficiency with heavy-duty tough construction. The unique "Butterfly" design of the centrifugal counter weights not only allows flexibility in terms of amplitude, more importantly, it reduces unnecessary stress on the side walls of the vibrating screen. All Trimax ADPLUS vibrating screens are installed with well-trusted FAG bearings. 
All these are crucial to the Trimax ADPLUS Vibrating Screen's long-term durability.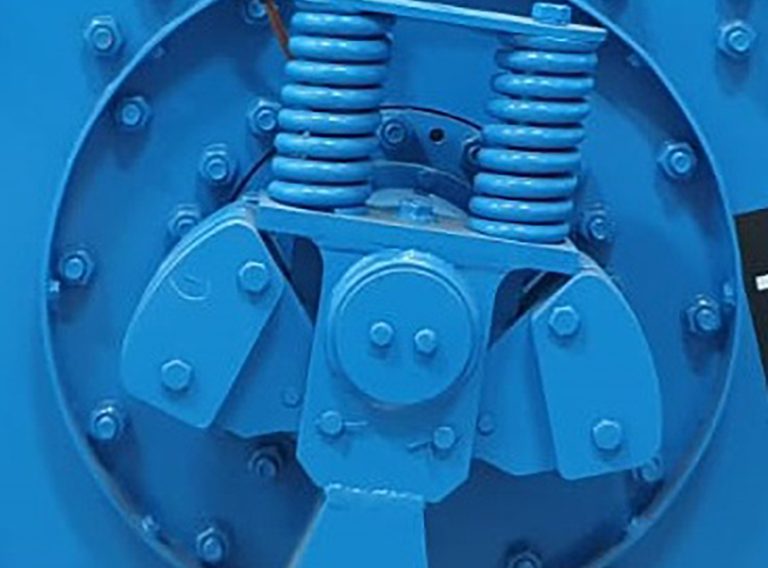 Innovative Centrifugal Counter Weight Assembly
This innovative feature eliminates excessive resonance motion when the screen is starting or stopping. At start-up, the counter weight assemblies have a small "mass x radius" value. This means that they accelerate to operating speeds with a smaller driving torque and drive motor than for a conventional vibrating screen with fixed counter weight.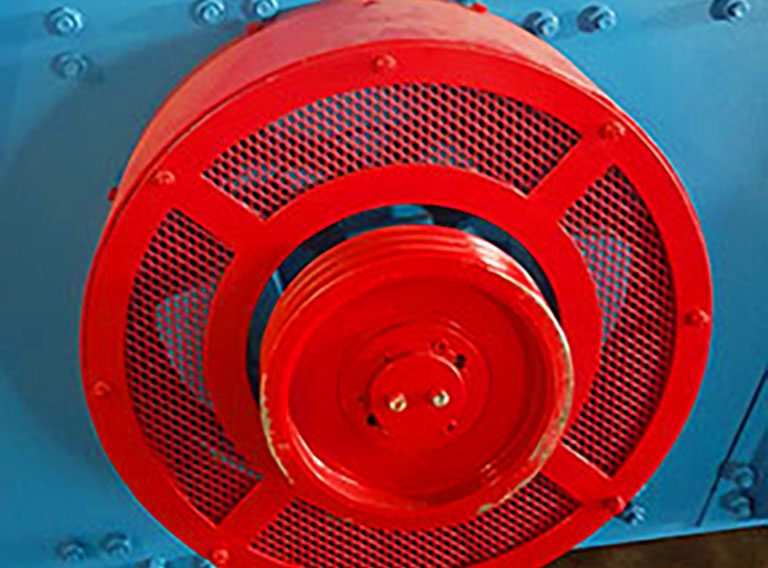 The driving pulley may be fitted to either side without disturbing the shaft. This means that the drive can be positioned to suit the installation. Depending on the screen size, two or four 'C' section v-belts are required for the drive.
There are fully enclosed sttel plate guards over the counter weight assemblies. They are easily removable to allow inspection or maintenance of the counter weights or mechanism.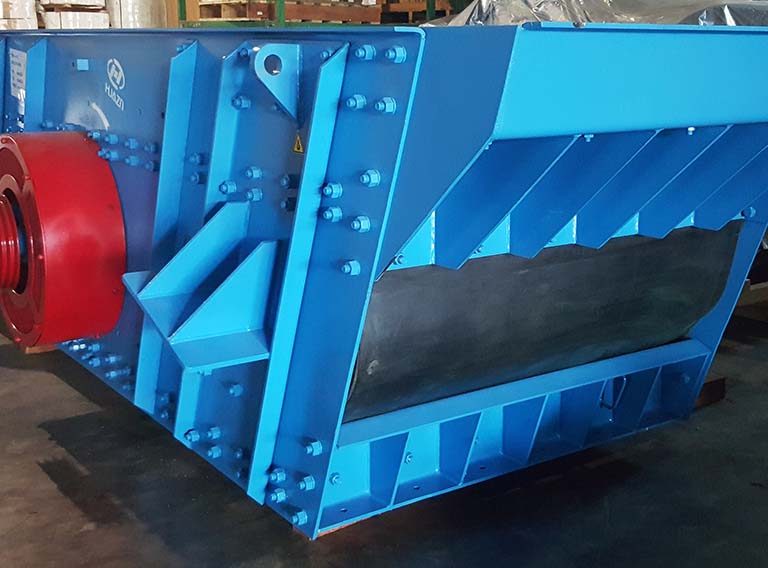 Structural strength of the screen body is enhanced by bending the entire top length of the screen body. This crucial features prevents horizontal warping of the screen side plates. Enabling this well-reinforced screen body to have long life without additional weight. Vertical stiffening angle irons add additional rigidity to the side plates. 
Self-clamping, wear resistant rubber buffer strips are fitted to the screen frame mesh supports and prevent metal-to-metal contact. This cushioning increase screening media wear life.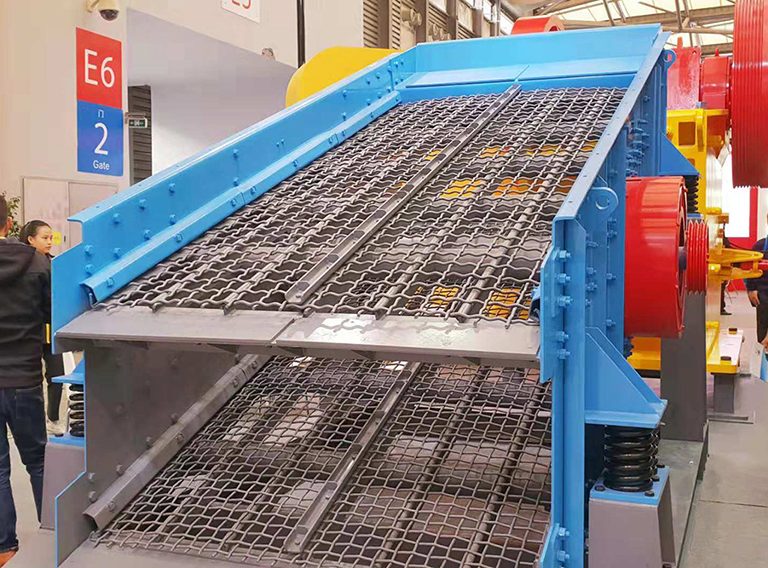 Feed Box & Discharge Spouts
A feed box absorbs the impact of incoming material, reduces wear on the screening media and makes more effective use of the screen's deck area. A feed box with replaceable liners is fitted to all screens. 
Discharge spout simplify the installation of chutes. Discharge spouts with replaceable liners are standard on all screens. 
Flexible Back Plate Cover
Every ADPLUS vibrating screen is fitted with a flexible rubber back plate cover above each deck. This allows inspection and removal of the screening media.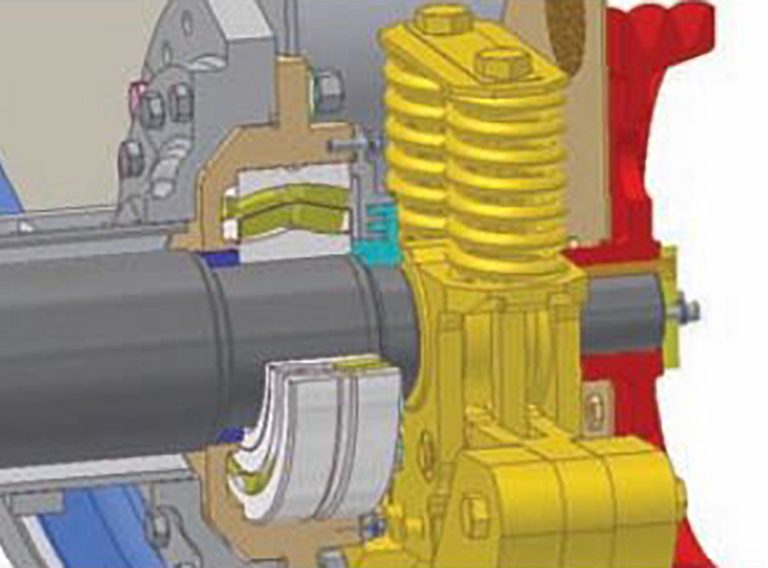 The FAG self-aligning, double row, spherical roller bearings were developed specifically for vibrating screens. To eliminate locking of the bearing to the shaft (which leads to premature failure), the inner rings of the bearings have self-lubricating sleeves. The bearings are protected from dust and dirt by grease-purged labyrinth seals. Grease lubrication is standard for all ADPLUS vibrating screens.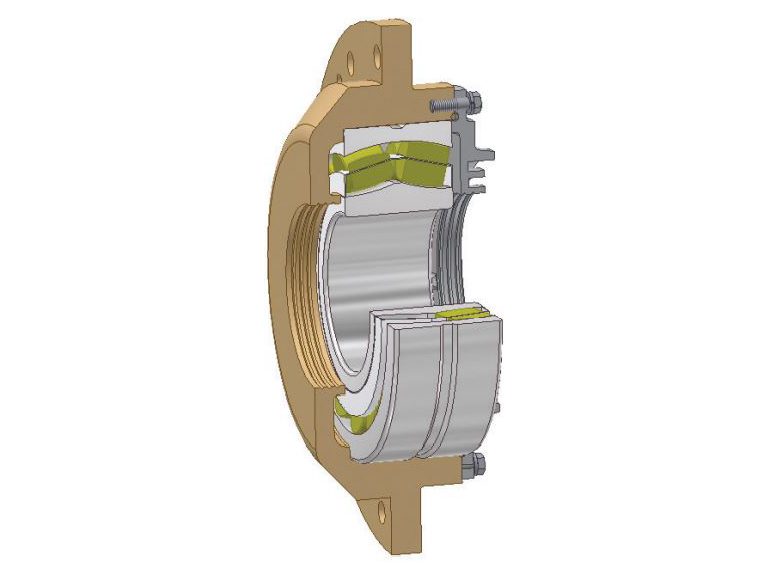 Self-Enclosed Bearing Cartridge
The load-carrying roller bearings in the vibrating mechanism, together with their mounting cartridges and cover, can be assembled in the dust-free atmosphere of a workshop and fitted to the screen in the field as a complete unit. This means the bearings are not exposed to dust particles during assembly and can be relied on for their rated lifetime.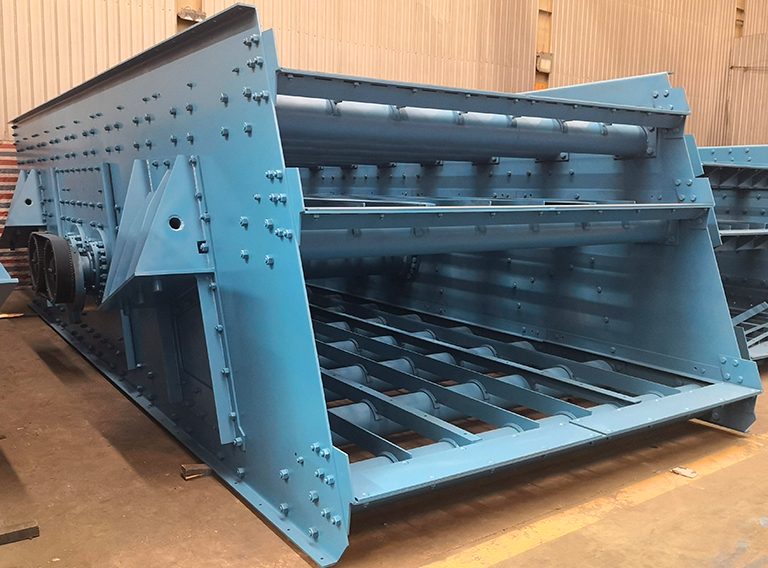 Heavy Duty Double Shaft Design
Our 2 largest ADPLUS vibrating screen models (i.e. 21024 and 31024) have grease-lubricated twin shaft design as standard. This ensures their durability and reliability in heavy duty application.
| MODEL | MOTOR KW | SCREN SIZE |
| --- | --- | --- |
| | | |
| | | |
| | | |
| | | |
| | | |
| | | |
| | | |
| | | |
MODEL

MOTOR KW

SCREN SIZE
* Comes with twin shaft design.