The Trimax Trent Jaw Crusher is our top-of-the-range heavy-duty, high capacity jaw crusher capable of crushing any type of feed material. It was designed and engineered to give reliable high performance in every primary crushing application in the mining, aggregate and associated rock processing industries . Incorporating several design improvements has strengthened its position as a tough and durable jaw crusher.


Introducing the Trimax Trent Jaw Crusher
Unleashing Power and Efficiency
When it comes to crushing rocks, ores, and minerals, the Trimax Trent Jaw Crusher stands out as a reliable and high-performing solution. Designed with cutting-edge technology and precision engineering, this robust machine delivers exceptional performance in various demanding applications. And now, Trimax Machinery proudly presents the enhanced features of the Trimax Trent Jaw Crusher, taking crushing efficiency to new heights.
Unmatched Power and Productivity
Featuring a aggressive nip angle, the Trimax Trent Jaw Crusher ensures optimal crushing capacity and high reduction ratios. Its heavy-duty construction enables the processing of even the toughest materials, making it ideal for quarrying, mining, and recycling operations. With a reliable crushing chamber design, this crusher guarantees consistent performance, enabling operators to achieve superior productivity and meet their production targets effortlessly.
Innovative Design for Enhanced Reliability
The Trimax Trent Jaw Crusher incorporates innovative design elements that enhance its overall reliability and longevity. Its optimized kinematics and toggle plate geometry ensure excellent stress distribution, minimizing wear and tear and reducing maintenance downtime. The advanced hydraulic system provides easy adjustment of the closed side setting (CSS), allowing operators to precisely control the product size and achieve the desired end-product specifications.
CRUSHER IMPROVEMENTS AT A GLANCE
Our newest and largest light weight jaw crusher that does not compromise on structural strength and integrity.
A new model of our largest sized Trimax Trent Jaw Crusher has been introduced to replace the older Trimax Trent 60-48 Jaw Crusher. This is the Trimax Trent JC160 Jaw Crusher. This new model has been designed with strengthened steel frame construction but yet, with a relatively lighter overall crusher weight. 
This new model is now able to serve the market better especially for direct one-to-one replacements of existing large sized jaw crushers without the need to strengthen the existing steel structures they are installed on. 
| MODEL | MOTOR KW (HP) | MAX FEED MM | FEED OPENING MM | CAPACITY TPH |
| --- | --- | --- | --- | --- |
| | | | | |
| | | | | |
| | | | | |
| | | | | |
| | | | | |
OPTIONAL JAW CRUSHER ADD-ONS
These optional features are also available to enhance the machinery reliability and ease maintenance of your Trimax Trent Jaw Crushers.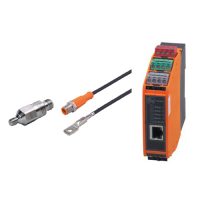 Temperature & Vibration Monitoring
Optional sensors for temperature and vibration monitoring of bearings can be supplied with your Trimax Trent Jaw Crusher enabling real-time monitoring of the bearings.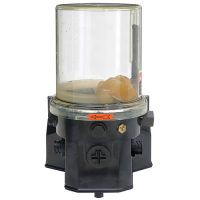 Better Protection of Bearings
Optional auto-greasing of the Trimax Trent Jaw Crusher's bearings is now possible with the supply of a lubrication pump system. 
Frequent and small measured quantities of greasing gives the bearings better protection as opposed to the common practice of pumping grease only once a day. 
The Trimax Trent Jaw Crusher is suitable for both static and mobile set-ups. Curious to find our more?