TRIMAX CMC mobile plant solutions
Flexible and Efficient Machinery for On-the-Go Operations
Trimax Machinery provides a comprehensive range of mobile plant solutions to meet the evolving needs of mining, quarrying, and recycling industries requiring flexibility and mobility. Our innovative and reliable mobile machinery offers a versatile solution for on-the-go operations, allowing you to maximize productivity while adapting to changing project requirements. 
Since 2008, Trimax Machinery has established a reputation for high performance crushing products that delivery practical solutions to solve today's problems. 
Continuing with this tradition, our Trimax Challenger CMC Mobile Crushing & Screening Plants incorporate high quality, state-of-the-art technologies with superior in-built robustness and inherent practicality. That's precisely why they were designed.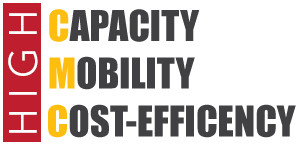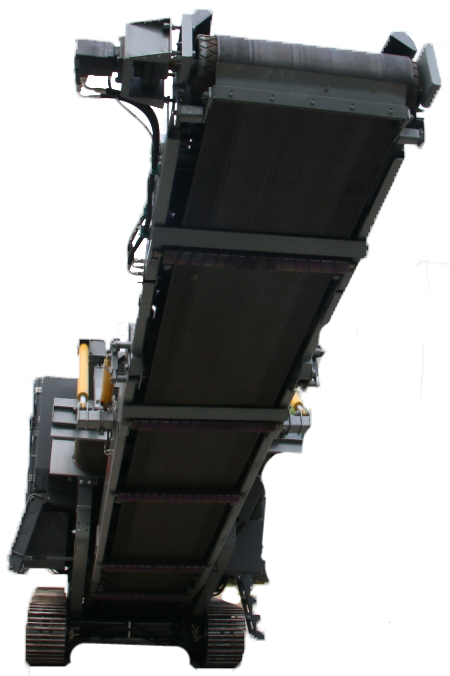 COMMON FEATURES & FUNCTIONALITIES


Large Feed Hopper
Maximised productivity and trouble-free feeding thanks to the high capacity feed hopper. In addition, in some models, the hopper volume may be optionally increased by hydraulically extending the hopper walls.

Diesel-Electric Drive
With a high performance and powerful diesel engine onboard electrically driving the crushers and conveyors, resulting in a highly reliable, operationally economical, and environmentally conscious crushing & screening operation.

Self-Cleaning Overband Magnet
Installed as standard preventive safety equipment in all Trimax Challenger CMC Mobile Jaw Crushers and Horizontal Shaft Impactors to effectively remove unwanted tramp iron from the main discharge conveyor, the self-cleaning overband magnet ensures uninterrupted optimal production of the entire crushing line.
Intelligent PLC with Wireless Remote
Simple yet intuitive PLC system guarantees the user optimal control over the initial set-up once the plant arrives on site and during subsequent operation, even via wireless remote.

Heavy Duty Tracks
Reliable heavy duty tracks that offer superior grip in muddy conditions enable stability and flexible mobility within the site.

Robust Structural Steel Chassis
Strong yet compact steel chassis is crucial for the plant to withstand all the tough load-bearing pressures it expects to encounter during normal operations.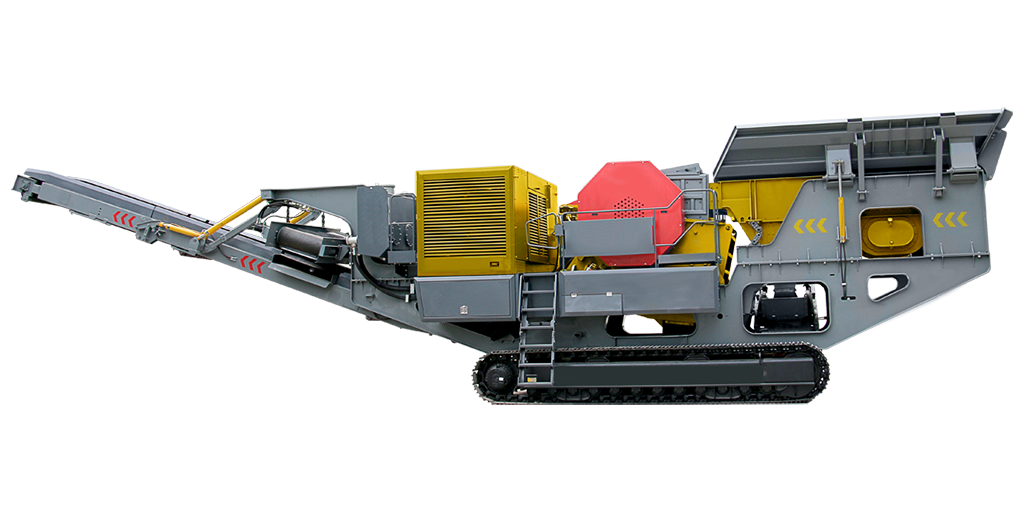 In almost all scenarios, Trimax Challenger CMC Jaw Crushers will likely be the first machine to be used in any crushing operation. That is why we understand how important it is for our Trimax Challenger CMC Jaw Crushers to be fundamentally built tough and have an uncompromising design more than adequate to handle any type of crushing condition it might encounter.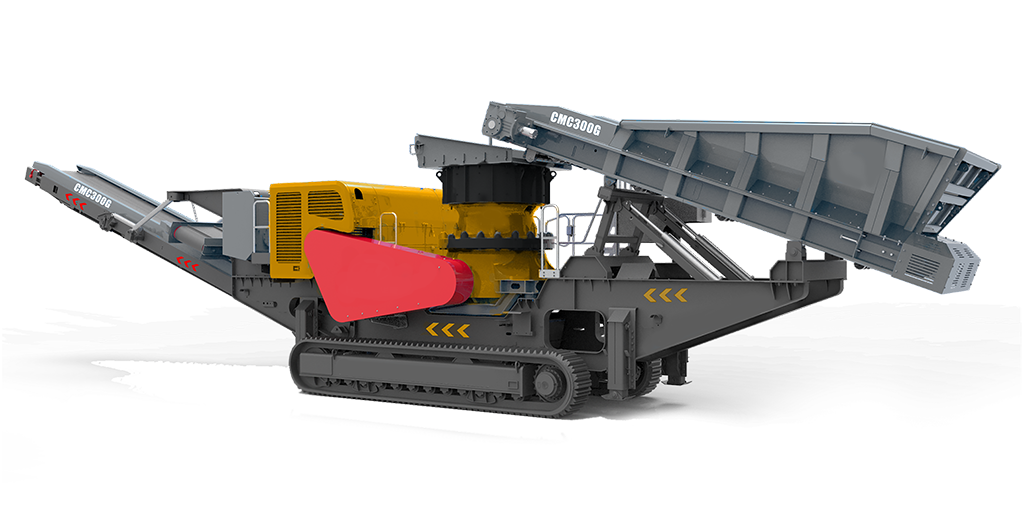 Trimax Challenger CMC Cone Crushers are built around our reliable and high capacity NSX / NHX Cone Crushers, commonly used for secondary and tertiary crushing in multi-stage applications. With the Trimax Automated Control System (ACS), automated real-time CSS monitoring & control ensures that your Trimax Challenger CMC Cone Crusher is constantly  operating at optimal levels and producing the best possible product shape.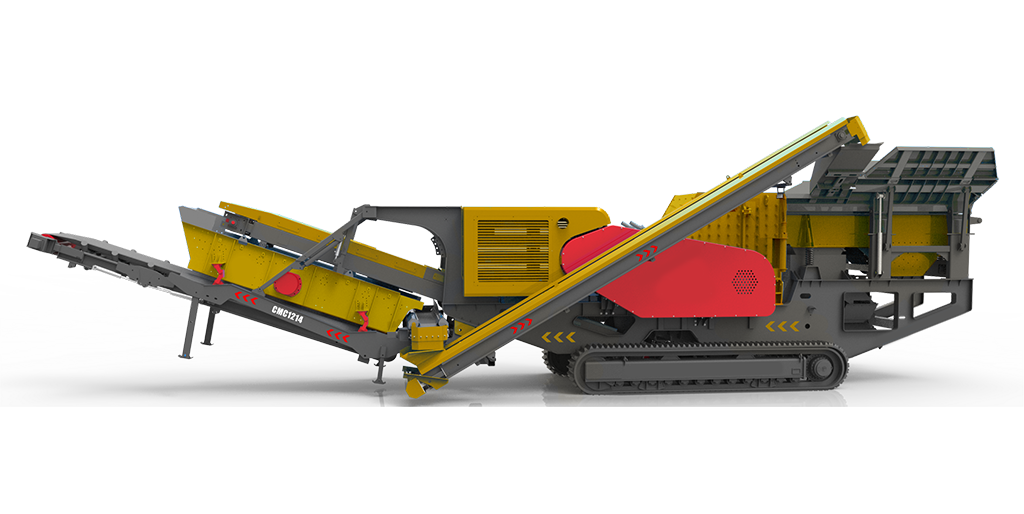 Mobile Horizontal Shaft Impactor
What sets the Trimax Challenger CMC Horizontal Shaft Impactor apart form the rest of the competition is its innovative three (primary, secondary, & tertiary) crushing zones within its crushing chamber design, enabling it to achieve higher discharge size control and accuracy, higher reduction ratios, high production volumes, and better shaping.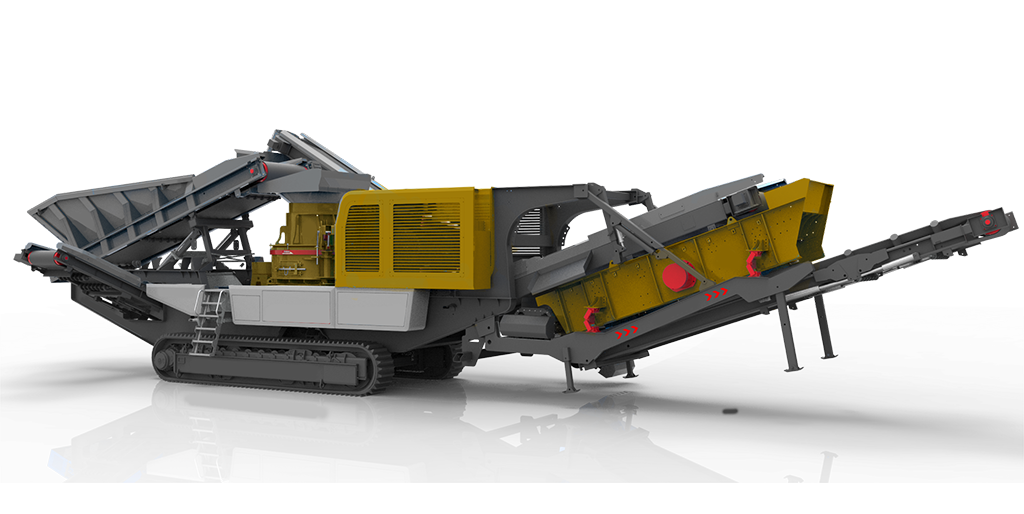 Mobile Vertical Shaft Impactor
Trimax Challenger CMC Vertical Shaft Impactors are commonly used for the production of road base, high quality manufactured sand, and highly valued cubical products. The Trimax Automated Control System (ACS) comes standard and ensures optimal performance of your VSI. It monitors the bearings' temperatures and vibration levels. An alarm will be raised if any faults are detected. In severe cases, an auto-stop function will be activated in order to protect the VSI from damage.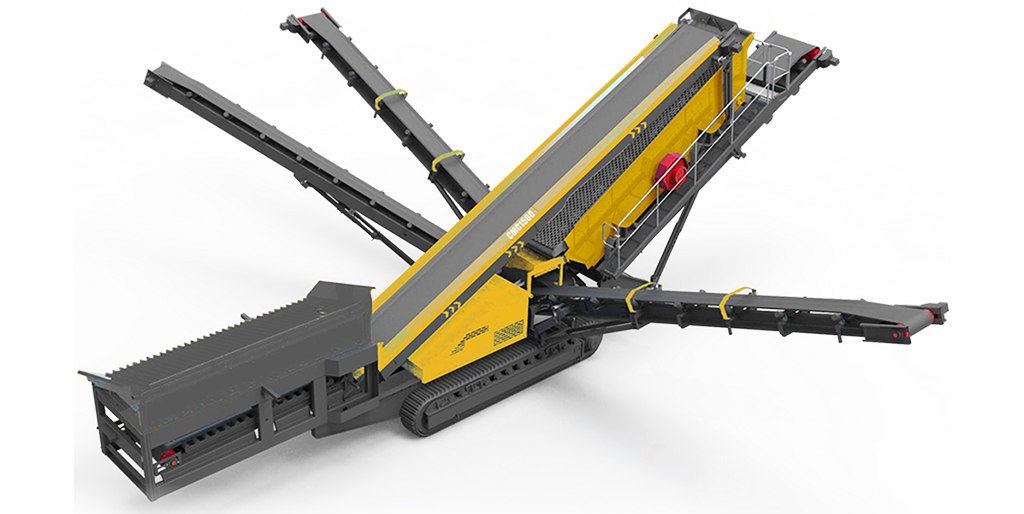 Every care & consideration has been taken into account in the design of the Trimax CMC Vibrating Screen in order to optimise its feeding and screening capacity and efficiency, ranging from the large feed hopper expandable up to 8.3 cubic metres, 1200mm wide feed hopper conveyor for maximised feeding, large screening area, and high conveyor discharge heights.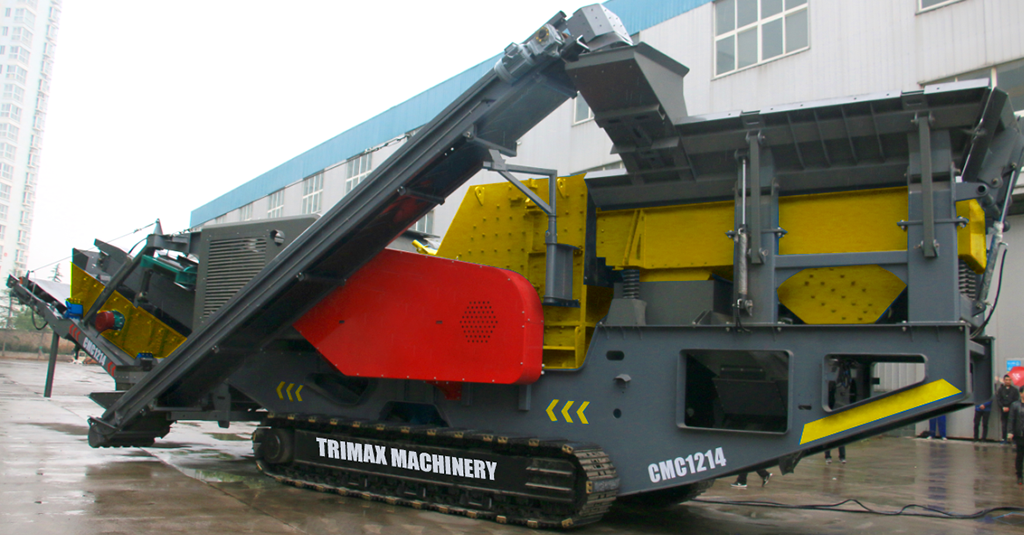 Download the Challenger CMC Mobile Plants Catalog?
Contact us today to explore our range of mobile plant solutions and discover how Trimax Machinery can enhance the flexibility and efficiency of your mining, quarrying, or recycling operations.